Products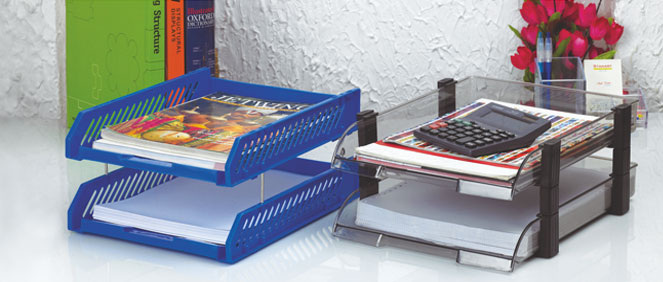 1718PS OFFICE TRAYS
A practical & functional Document Tray – 4 Tier Set for A4 or Foolscap documents.
Can be used individually or stacked on each other with Nylon Plastic or Steel risers.
Stackable to any height.
Steel Risers (Art No. 1717) Available.
Has generous clearance area between each tray to facilitate easy access of documents/files.
Each tray can hold up to a ream of A4 or Foolscap-size papers. Built to last.
Space on front side of each tray for labelling.