Products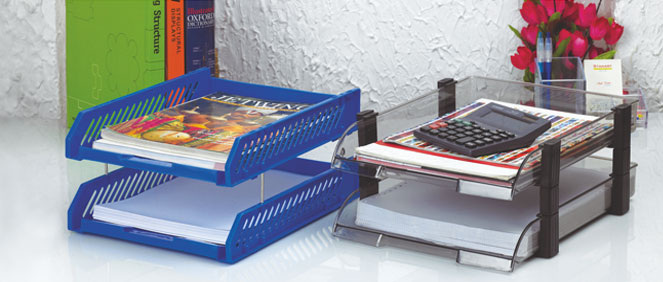 1745 EXCEL OFFICE TRAYS
A Set of 4 Trays with 3 Sets of Plastic Risers
Can be used individually or stacked on each other with risers.
Increased Width With Generous Capacity to hold Foolscap Size Papers & Office Files.
115 mm clearance area between each tray to facilitate easy access of documents/files.
Glossy Finish & Smooth Edges.
Space on front side of each tray for labelling.
Dimensions:
Inside Dimension: 368 mm x 251 mm x 68 mm
Risers Height: 70 mm
Product Pack: 2 Colour Printed Corrugated Box.
Quantity Per Master Carton: 5 Sets
Master Carton Dimension: 40 cm x 30 cm x 77 cm
Volume M3: 0.160 M3